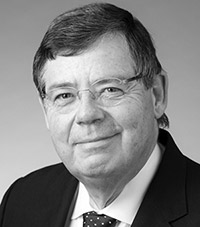 John P. Donohue (Counsel)
Office Location:
Philadelphia
Phone:
(215) 599-2019
Fax:
(215) 557-3551
Email:
vCard:
Download
John concentrates his practice on Customs and International Trade Law and related disciplines. He represents both U.S. importers and foreign companies before all agencies of the federal government with the authority to control the international movement of goods, including the Bureau of Customs and Border Protection; Department of Homeland Security, Homeland Security Investigations (HSI); U.S. Department of Commerce, International Trade Administration; and the Office of Foreign Assets Control of the Department of Treasury.

John has represented foreign corporations and U.S. importers in proceedings under the U.S. Antidumping and Countervailing duty laws. He has substantial experience representing importers charged with both civil and criminal violations of the trade laws, and has litigated before the federal District Courts in New York, New Jersey, Maryland, and Pennsylvania, as well as the U.S. Court of International Trade.

For 25 years, John was an adjunct professor of International Trade Law at Seton Hall University School of Law in Newark, New Jersey. He has been named twice as a Pennsylvania Super Lawyer. John holds an "AV Preeminent" Peer Review Rating from Martindale-Hubbell. Prior to beginning the active practice of law, he was a Special Agent with the FBI.