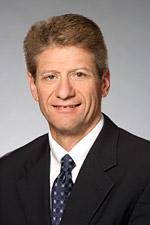 Gary B. Elmer (Partner)
Office Location:
San Diego
Phone:
(619) 270-8811
Fax:
(619) 923-2125
Email:
vCard:
Download
Gary practices in the areas of commercial bankruptcy, real estate litigation, corporate transactions, and entity formation. Gary started his career as the law clerk to the Honorable Lawrence Ollason, Bankruptcy Judge for the District of Arizona, who also served on the Ninth Circuit's Bankruptcy Appellate Panel, and then served as the Estate Administrator for the District of Arizona, a position that was a precursor to the United States Trustee's Office. In 1989, Gary returned to San Diego to join the law firm of Wittman & Wittman after Sandy Wittman was appointed to be the United States Trustee for Region 15. Gary has practiced in the bankruptcy and transactional departments of San Diego firms for the past twenty-two years.

Gary was recognized as a Top Lawyer in San Diego by San Diego Magazine in each of the years 2013 through 2018.