About the Firm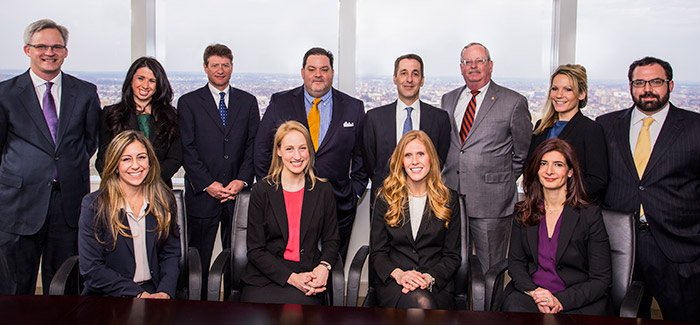 Member Firm
Ciardi Ciardi & Astin practices in the following areas: bankruptcy and business restructuring; commercial and general litigation; commercial real estate and maritime & transportation. Certain of the firm's attorneys also serve as mediators in bankruptcy and non-bankruptcy matters.
From our offices in Philadelphia, Wilmington, New Jersey and San Diego, we regularly work as lead counsel, and as local counsel with other law firms, to serve our clients in major cities throughout North America. Ciardi Ciardi & Astin's senior partner has more than 40 years of bankruptcy litigation and transaction experience, and the partners at Ciardi Ciardi & Astin have been involved in countless adversary proceedings, commercial law suits, and corporate bankruptcies. Our professionals routinely prosecute and defend complex bankruptcy litigation matters, including actions seeking the avoidance of preferential transfers, fraudulent transfers, and unauthorized post-petition transfers. The firm's attorneys have appeared in over 1000 litigation matters in federal and state courts in Delaware, Pennsylvania and New Jersey. Ciardi Ciardi & Astin's goal is to draw upon the decades of experience of our professionals to efficiently serve our clients by crafting innovative and creative legal strategies.
The professionals at Ciardi Ciardi & Astin have represented clients in a range of bankruptcy and commercial litigation matters. The firm has represented debtors, creditors' committees, chapter 7 trustees, secured lenders, unsecured creditors and other interested parties in corporate bankruptcies in Delaware, Pennsylvania and New Jersey. The firm's clients are involved in the following industries, among others: biosciences; health care; maritime; real estate development; retail; restaurant and hospitality; shipping and terminal operations; transportation; and utilities.
The diverse and extensive experience of our professionals allows Ciardi Ciardi & Astin to provide cost-effective and efficient legal representation. We welcome the opportunity to assist you in resolving your legal matters.